So, who exactly is Dave?…
Hi, my name is Dave, but you already guessed that right! I live in Tickenham, North Somerset with my wife, family and our family pet, Oscar. I enjoy flying planes, walking and cycling with the family, although I am a keen mountain biker and can often be found riding near Cadbury Camp. I have my Pilots license and enjoy taking friends, family and clients on a flight from Bristol International or the Cotswold Airport at Kemble where I am Chairman of a flying club. Oh, did I mention I love technology?
So, whats my story and how did I become 'Quick Call Dave'?
During the late 80's, early 90's I became fixated by computers. Back then it was Sinclair ZX81's, eventually Amstrad's and then the Olivetti PCS range. From a programming perspective, my parents preferred to challenge us and not buy games, so my brother and I used to write our own games written in 'Basic'.
Starting work and college…
I later worked in some very modern office equipment stores where I was able to receive training by manufacturers such as Brother, Olivetti and Canon on servicing and sales of photo copiers, fax machines, printers and best of all – computers!
As time went on, I went back to studies as a mature student. I studied Electronic and Electrical Engineering which included modules on really geeky stuff such as machine code programming, assembler and whole bunch of engineering disciplines (radio, electronic design, manufacturing, CAD/CAM etc). I had a lot of fun and ended up with a distinction and a national commendation award.
Rolls-Royce…
I was fortunate enough to overcome tough competition and was accepted onto the Rolls-Royce Engineering Modeller graduate scheme, a 1 year course that exposed me to the Unix and Linux operating systems, using them for Computer Aided Design of aero engine components and assemblies. The course enabled me to work in various departments including welding, fabrication and other manufacturing sections. This provided me a valuable insight and practical experience working in a precision engineering environment.
On finishing the 1 year course, I joined the drawing office where I spent 4 years creating 3D models, engineering detail drawings and pipe/wiring schemes. During my time at Rolls-Royce, I was able to learn various programming languages used on MS Windows and Unix/Linux, received training on the administration of Oracle databases and worked with some of the smartest engineers in the world.
Airbus and CSC…
I left Rolls-Royce to take up a position working for the Computer Sciences Corp, a global IT out-sourcing company. I worked at the Airbus, Filton site managing the applications that allowed Airbus to store data and geometric models relating to the Airbus fleet. This was a lot of fun, I was able to travel a little, installing server software upgrades for Airbus partners around Europe. During my time at Airbus, I worked on Windows and Linux computers and servers, programming in VB, CShell, Perl and Javascript in order to adapt and create solutions to business problems.
Amazon.co.uk, IMDb.com…
I left Amazon, IMDb.com after nearly 8 years in late 2010, an entertainment website that has pretty much anything you want to know about film and TV to settle those pub arguments. During this time I worked on many projects involving the website and systems that ran in the background. I was also involved with maintaining the huge databases that contained the raw data that is then displayed on the website. It was a really interesting role that depended on accuracy, speed and efficiency – lots of data and lots of visitors make an interesting combination!
During my time at IMDb, I was coding and working with Perl, CGI, JavaScript, PostgreSQL and some template languages. I spent some time building PC's – administrating Linux and Windows clients for our EU and US based editors.
Working in a corporate environment such as Amazon.co.uk, our software team followed agile software processes such as Scrum and Kanban.
Quick Call Dave…
Quick Call Dave allows me to apply my extensive I.T. experience to the consumer, home worker or small business.
Software engineering and development.
Feel free to ask for advice regarding your projects. I collaborate with similarly qualified software engineers who able to come together under the Quick Call Dave banner to work as a team on your small to medium sized projects. We have all worked together for many years and jointly have a huge amount of enterprise level experience. Project management, large scale application development in many languages, Java, C#, Perl to Python. Feel free to contact me to discuss how we can solve your problems.
Quick Call Dave commonly visit's customers homes and businesses to investigate computer, broadband and network performance issues. I am able to quickly determine the root cause of a problem and suggest solutions, detail the cost and benefits of each solution and implement them with your agreement. I also speak English – not techno babble (although I can do this quite eloquently if you prefer!)
I don't just implement fixes to your system, if the problem is with BT, Virgin or other service provider, I will happily discuss problems directly with them. This usually requires you to phone the supplier, authenticate yourself and hand the phone to me in order to discuss the technical issues. You would be surprised how amicable a service provider is when a 'techie' reports the issue and tells them how to fix! Having a huge corporate experience does allow me to understand their processes and communicate more effectively with corporate call centers.
Web design, I aim to break down the barrier to small businesses who think they cannot afford a web site – engaging websites do not need to costs thousands of pounds! Phone me for an informal chat!
Inexperienced?
There are people of all ages who would love to be more technically able, to confidently use their home computers to email, chat, research and produce documents whilst maintaining a safe environment for themselves and their family.
You are not stupid, not dumb, not an idiot – you have perhaps just never been shown how to perform a particular task! All you need to do is ask?
N.B. For your peace of mind, Quick Call Dave Ltd t/as QCD is fully insured, your home and your equipment!
Remember, computing should be fun, not arduous! If you are not having fun, Quick Call Dave today and bring the fun back into your computing!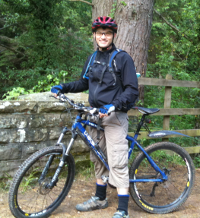 KIND WORDS FROM MY LOVELY CLIENTS
"After buying a new laptop I asked Quick Call Dave to set it up and transfer all my data to it. He is very knowledgeable and professional and explains things in layman's language. Would definitely recommend this firm for your IT needs."
"I found Quick Call Dave on the internet. As my call regarded a security issue he came round almost immediately and resolved the issue in my home. I was thinking of buying an up to date computer but Dave said that he could upgrade my AppleMac to a new version. He took it to his workshop and did exactly that for at least a quarter of the cost of a new one. He is highly professional, meticulous in his work, friendly and extremely obliging. I would strongly recommend anyone needing a computer technician to give him a call. You won't be disappointed."
"I was faced with multiple blue screens as my PC spiraled out of control and ultimately gave up the ghost!! Dave accepted the challenge and in 3 short days diagnosed and fixed my machine which is now as good as new (if not better) and cost me significantly less than if I had to buy another. I absolutely recommend Quick Call Dave!"
"It is refreshing to deal with a company that relates to your requirements, the response was immediate and all the options were explained clearly to me, including the possible pitfalls, with solutions to every problem. I would highly recommend QCD to anybody, whether It's private or business use, Dave and his team seem to deal effortlessly with either. I highly professional and trustworthy company."