Qualified, Competent, Dedicated
Apple Certified - Microsoft Cloud Partner - Ubiquiti Enterprise (Wi-Fi)
DOMESTIC I.T. - HOME WORKING - HOME BASED BUSINESS - SMALL BUSINESS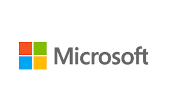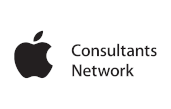 After 10 years, Quick Call Dave is now
!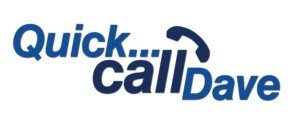 Quick Call Dave / QCD
in your Home or Office (if COVID free)!
We Visit You & Remote Support
Arrange a remote support session using our ticket system below.
We'll call you as close to the allocated time as possible and help fix your PC or Mac!
Smart Wi-Fi Network Design
Fed up with poor Wi-Fi at home or work? Tired of BT's 100% home wifi promises that don't deliver?
Ubiquiti Wi-Fi systems are relatively inexpensive, very robust and reliable Wi-Fi devices that QCD is authorised and qualified to install. We visit you and design your system around your requirements, then manage using our cloud based control system.
What are Managed Services?
A typical business will require various services in order to run an efficent and secure operation. Generally this is: email & calendaring, email signature, security, backups & office applications. Rather than buying costly applications to install on a computer, managed IT services allows us to configure software in the cloud that allows you to use the services cheaply and robustly from any location and on any device.
Repairs & Performance Upgrades
Every week we upgrade PC's, Laptop's and iMac's. If they have a removable hard drive they should be upgradeable to a Solid State Drive (SSD). 
Apple iMac? We routinely safely remove and re-affix bonded iMac screens.
Laptop screen repair? Let us know the make, model and serial number and we'll send you a estimate.

Chris
Positive: Professionalism, Quality, Responsiveness, Value
We have used David and the team twice now to upgrade an old iMac and to fix a broken laptop screen.

Both times they were professional and quick with decent pricing. They were also great in terms of offering advice to help us find the best solution.

Chloe George
Positive: Professionalism, Quality, Responsiveness, Value
Friendly, explained everything he was doing to solve the problem with my Apple Mac Pro and the various options open to me. Would use again if the need arose.

Pauline England
Positive: Professionalism, Quality, Responsiveness, Value
Would recommend Quick Call Dave for any computer, laptop etc problems. All went smoothly and we were delighted to have the webcam camera working once more, plus all the updates installed. Very efficient and professional.

Mike Checkley
Positive: Professionalism, Quality, Responsiveness, Value
If you have an Apple IT problem look no further than Dave. He responded quickly and was incredibly knowledgeable (I really don't think there is any problem he would not be able to solve). He is personable and very professional and cost effective. I would 100% recommend.

written by Gerry Scott-WIlson
Positive: Professionalism, Quality, Responsiveness, Value
Although clearly incredibly busy one telephone call resulted in Dave managing to fit in an hour at our home. Although faced with a difficult problem he made short work of it and within the hour we were back up and working. I would unreservedly recommend him.

Written by 'AppleBusinessUser67'
Great Business Support
It is refreshing to deal with a company that relates to your requirements, the response was immediate and all the options were explained clearly to me, including the possible pitfalls, with solutions to every problem. I would highly recommend QCD to anybody, whether It's private or business use, Dave and his team seem to deal effortlessly with either. I highly professional and trustworthy company.

Written by 'Satisfied'
Brilliant
Very helpful and friendly and explained things in english rather than IT jargon. Dave is enthusiastic about his work his willingness to help and explain even on the little things were very reassuring.

Written by 'Paeonyred'
Excellent
Speedy and thorough Excellent and knowledgeable Nice guy So all good
Business Services
SUPPORT
ad-hoc or contract
Microsoft 365: migration and manage

Managed Services: Exclaimer, AWS, Security

Device Management: Apple & Microsoft

Networks: design, installation, manage

Backups: disaster and data recovery

Website: design, build and maintain

Wi-Fi: Ubiquiti Certified design & build

Apple Business Manager (ABM) & Jamf MDM

plus all our Home services
Home Services
SUPPORT
ad-hoc or contract
Servicing: Apple or Microsoft

Security: malware & anti-virus

Recovery: hard drives, memory sticks

Tution: Apple & Microsoft

Wi-Fi: coverage problems fixed

Upgrades: iMac, PC's - SSD performance

Repairs: iMac, MacBook & PC

Networking: home design and installation
Are you ready to join our happy customers?
Domestic or Business, it matters not. Regardless of your I.T issues, we can help solve your problems.
We listen to you, understand your pain, make things better! Then look after you when features change.
Our client feedback says it all, what are you waiting for? Quick, call Dave!
For help, submit a ticket below!
Google, Yell, Apple.com - please take a look at our customer reviews!
Central Bristol: 01172 033 925
North Somerset 01275 541 893
Dave
Dave worked for 20 years in corporate IT with demanding companies such as Rolls-Royce (CAD & System & Methods Engineer), Airbus (CSC: Database Engineer) and Amazon/IMDb (Senior Software Engineer).
Over 10 years ago, Dave founded and continues to grow QCD (formally known as 'Quick Call Dave') that supports clients, both domestic and business around Bristol, North Somerset and beyond.
Dave is also a qualified private pilot, his attention to detail, ability to make tough decisions & troubleshooting under pressure are qualities that cross over perfectly into the IT Support business. Read more.
Matt
Matt is a qualified Electrician working both in a commercial and domestic environment for 17 years. A genius in running and hiding cables, working with QCD to install Ubiquiti Wi-Fi systems, CCTV and running additional network cables.
We pride ourselves in working in sympathy with your property, whether it be a small or large family home, barn conversion, a serviced office or a listed building.
Matt has worked with QCD for 8 years and the number of home and business installations grows each month.
Jo
Every business needs a competent person behind the scene who manages scheduling, finance and inventory.
Jo organises appointments with clients, ensures equipment is purchased just in time and ensures we arrive at the correct client on time. Jo manages with precision everything in the back office.
We use a Ticket system, not to hide behind, but to ensure that we track every client interaction to ensure quality and transparency. Jo will likely be your first contact when you reach out to QCD.
Mark
Mark is a most capable Software Engineer. Having previously also worked at Amazon/IMDb for more than 10 years. Mark produces scaleable web based software solutions for QCD clients.
Businesses often need software to manage business processes, Mark strengths include understanding business workflows and producing secure, uncluttered and functional web based software to introduce quality controls, oversight and repeatable processes into a business.
Bespoke applications driven by the business, designed by QCD can expose business data that can leverage growth, predict and side step business traps and empower staff to drive efficency savings and increase profitability.
Don't like tickets requests?
Service tickets are efficient, we get a notification immediately and so do you.
But if that's not your thing, phone and if we are with clients, please leave a voicemail.
QCD is a trading style of Quick Call Dave Ltd company registration number 07531812
Registered office: Newsham Hanson, Edinburgh House, 1-5 Bellevue Road, Clevedon, North Somerset, BS21 7NP
Office: Foxhollow, 175 Clevedon Road, Tickenham, North Somerset, BS21 6RG
Workshop: No Clients Permitted
Quick Call Dave visits clients in many areas, including Tickenham, Nailsea, Churchill, Bristol, Portishead, South Gloucestershire, Bath & Wiltshire